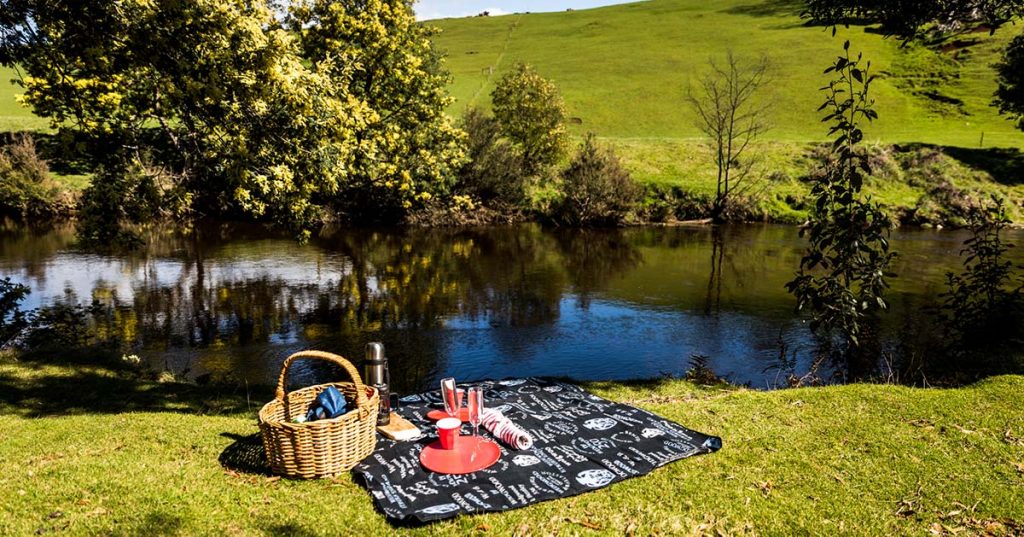 The rich deep-red soils of North East Tasmania yield tasty vegetables, fruits and grains bursting with good nutrition. The mild climate ensures abundant green pastures. So the locally grown grass-fed beef and sheep and free-range organic pigs provide the most tender and tasty meats you are ever likely to eat! Of course Tin Dragon food hampers are packed full of this fresh homegrown goodness.
You can place an order for a BBQ pack, breakfasts or Gourmet Basket on the check-out page when you make your accommodation reservation. Food hampers can also be ordered when you arrive, but please give us a day's notice.
Gourmet Basket – Bubbly & Cheese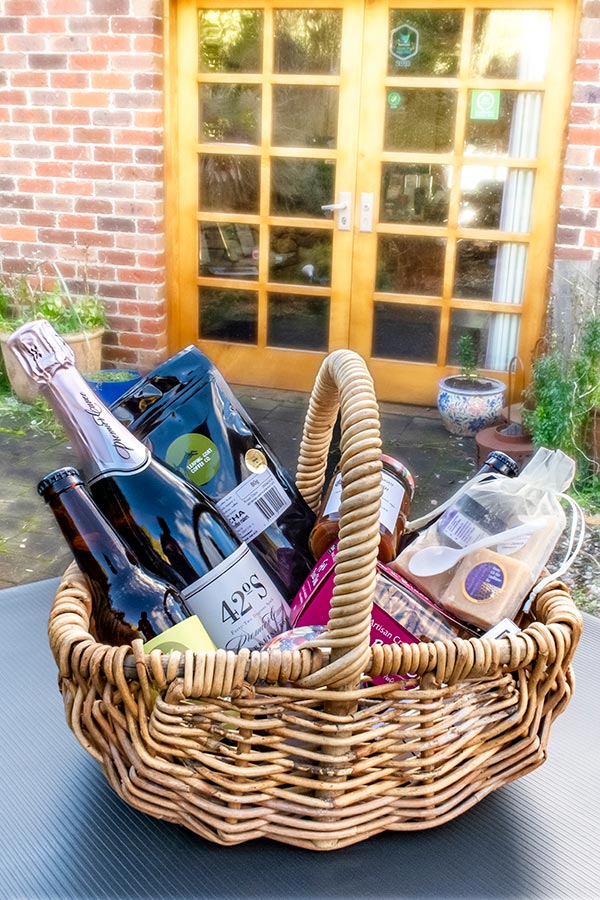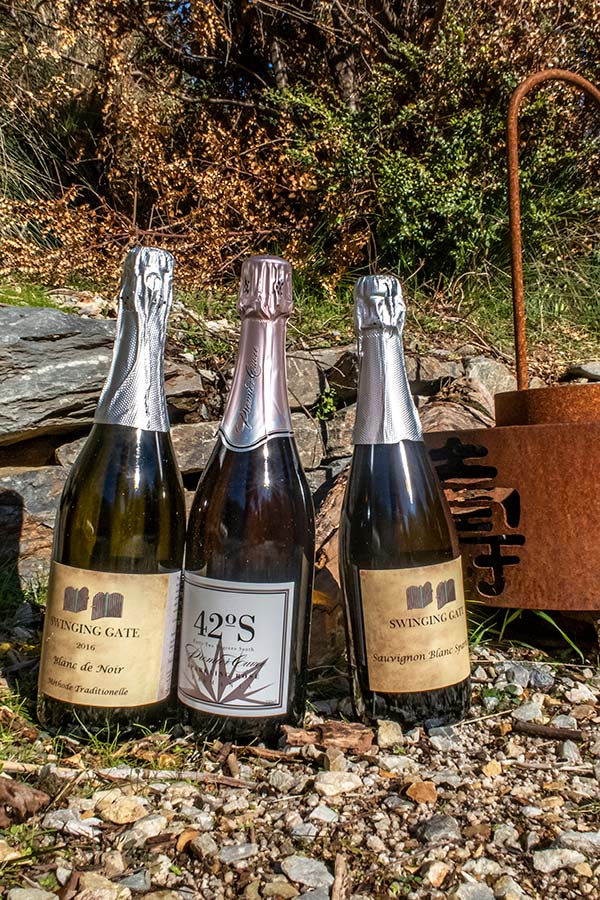 Here is a little luxury for you and your partner. It is the perfect accompaniment for a relaxing spa getaway. The food hamper includes Swinging Gate Sparkling wine, Tasmanian Bay of Fires or Ashgrove cheese with artisan biscuits and Tasmanian lavender fudge/chocolate. The price is $80.
BBQ Food Hamper for Two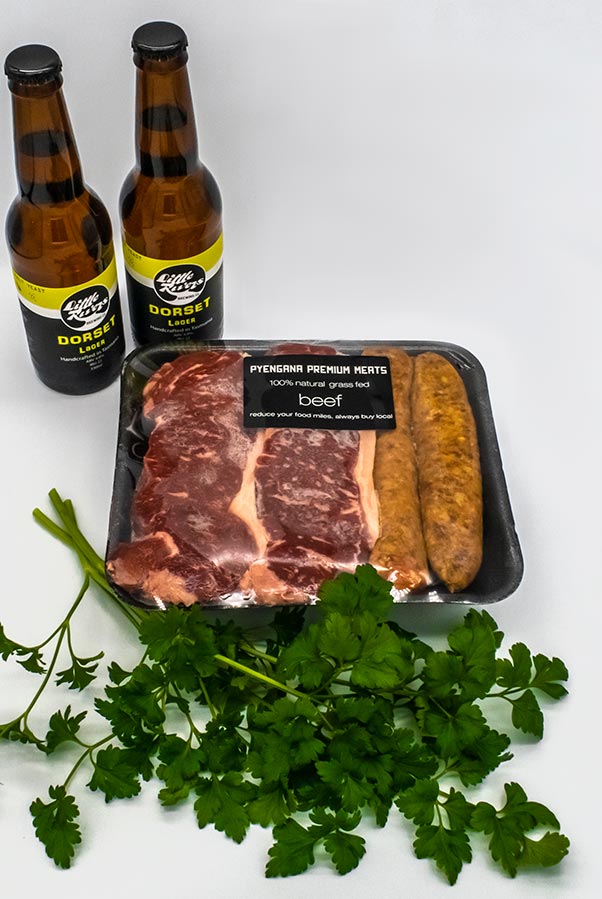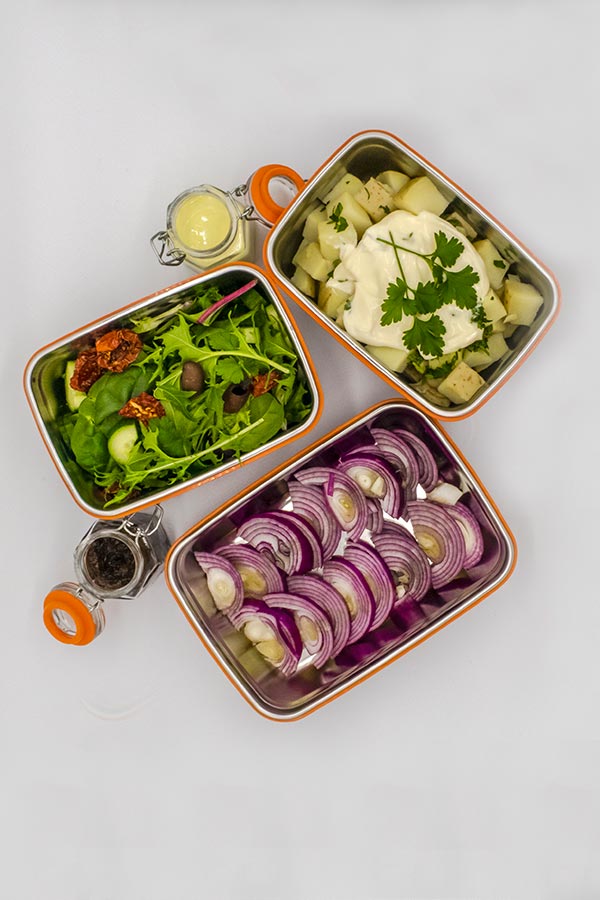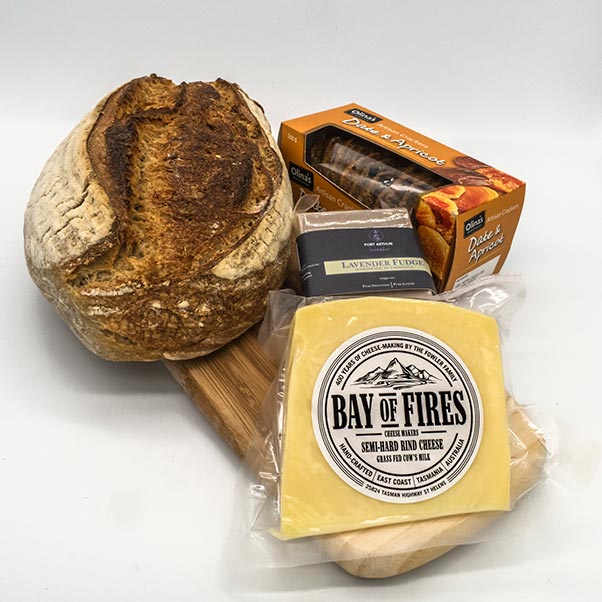 Tin Dragon Cottages sources the freshest of local produce for this BBQ food hamper, including: Pyengana grass-fed porterhouse steak and beef sausages; vegetarian option (please ask); Little Rivers craft beer ; fresh salads using homegrown organic vegetables when available; homemade tomato chutney and salad dressings and fresh bread. You'll also enjoy nibbling on traditional Bay of Fires cheddar with artisan cracker biscuits. For a little sweetness you can finish with a local lavender treat! Price from $80.
Breakfast Food Hamper for Two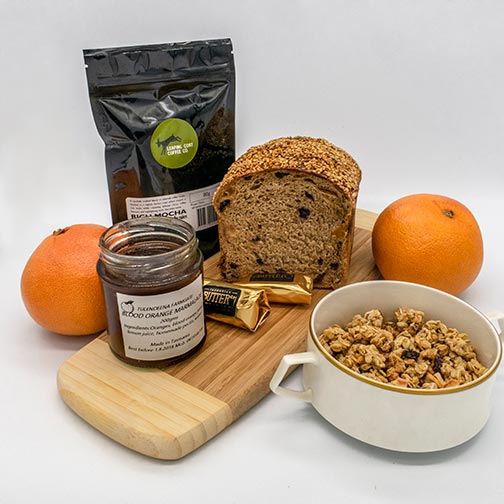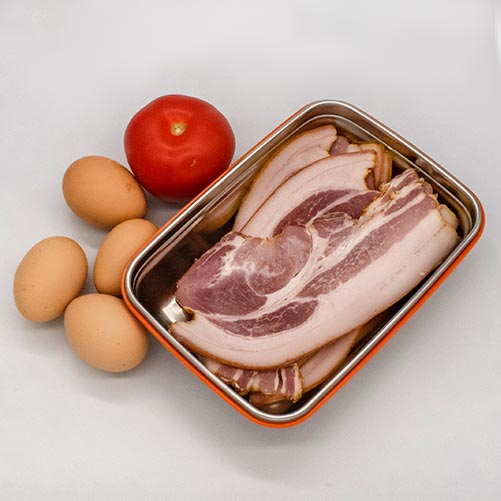 Breakfast food hampers include muesli and milk; ground coffee; freshly baked bread; home-made jam; Westhaven yoghurt; Spreyton Fresh apple juice; farm-fresh eggs (our free range chooks); smoked bacon (Scottsdale Pork), and home-grown tomatoes (in season). Price from $40.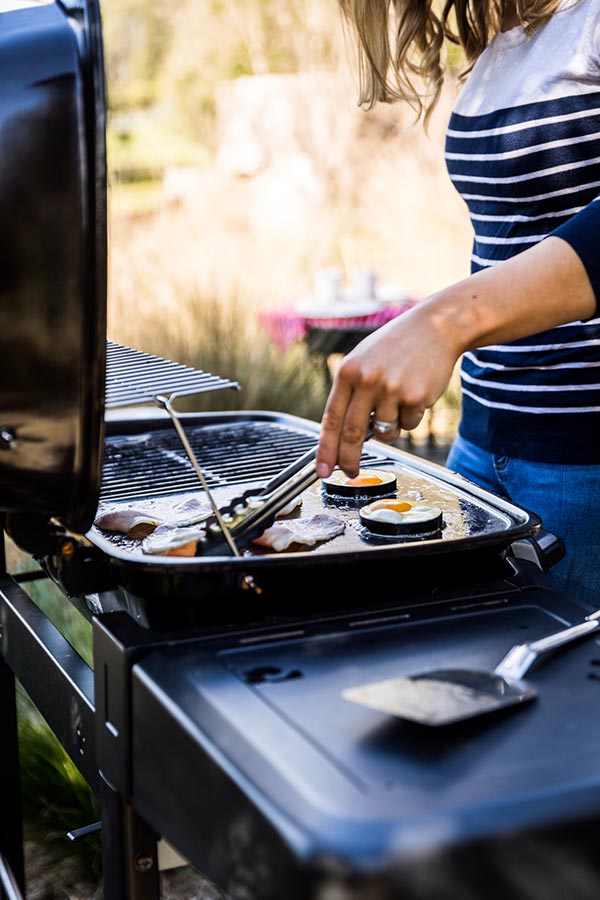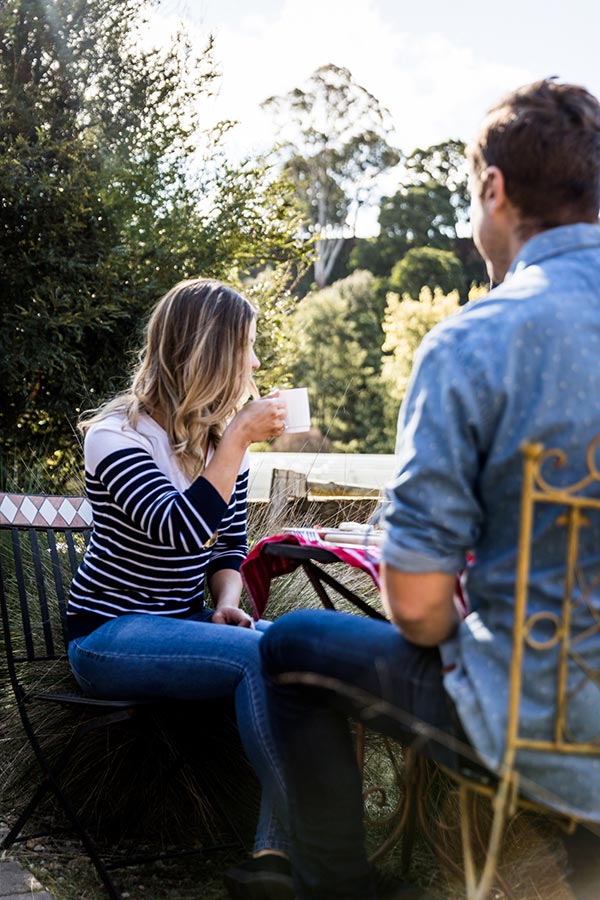 Picnic Basket for Two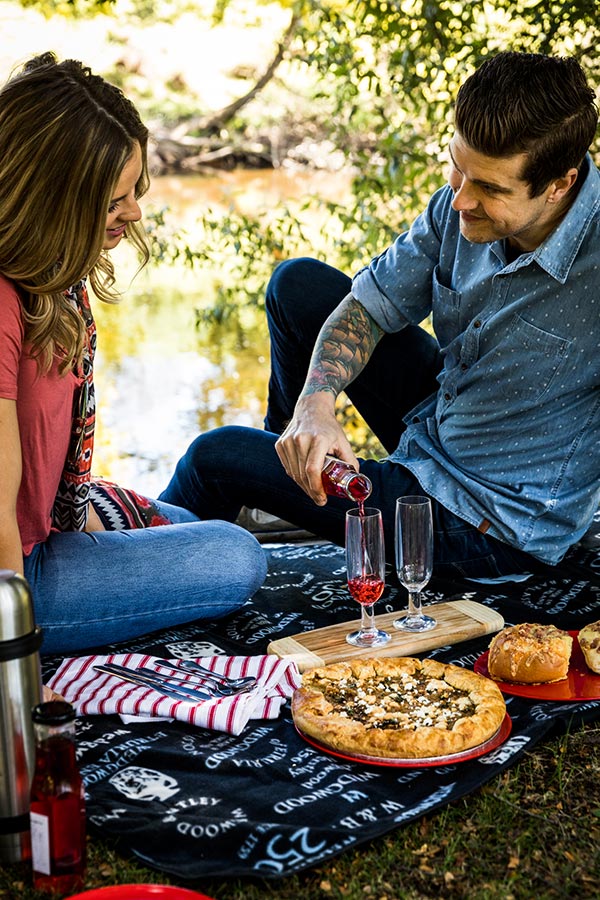 Here is some luxury to share with the one you love. The Picnic for Two food hampers includes complete picnic setting: blanket, basket with plates, cutlery, glasses, mugs, cutting board,thermos and coffee plunger.
Lunch includes savoury tart or cold meats; bread rolls; fresh salad, beverages and home-made biscuits.
So enjoy a picnic by the river at Tin Dragon Cottages or further afield! Price from $50.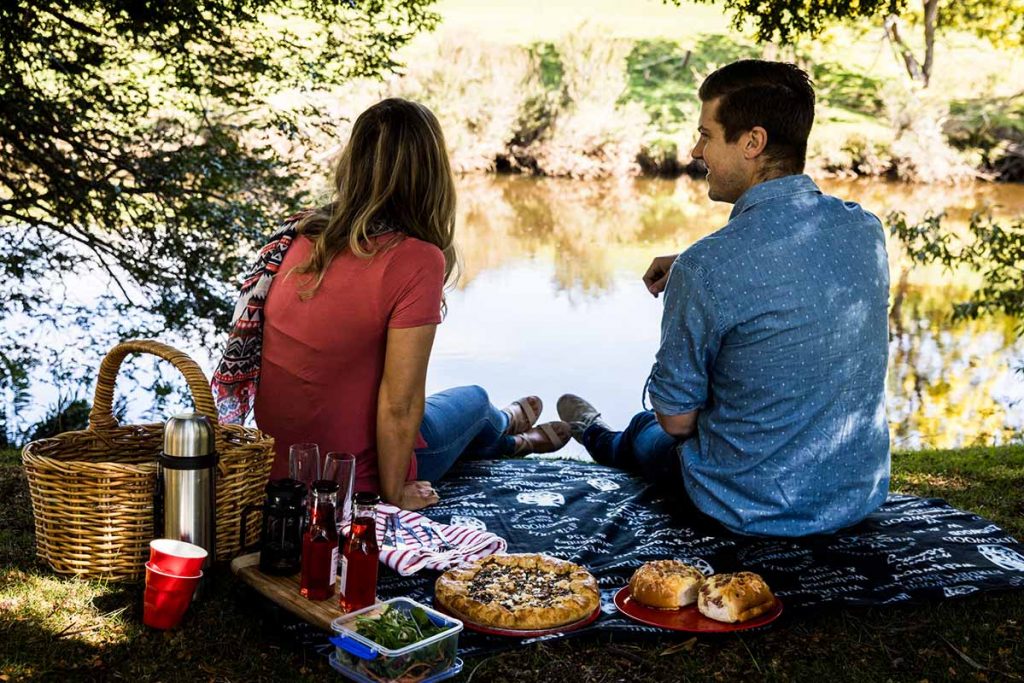 **All foods and beverages supplied are subject to availability at the time of purchase.