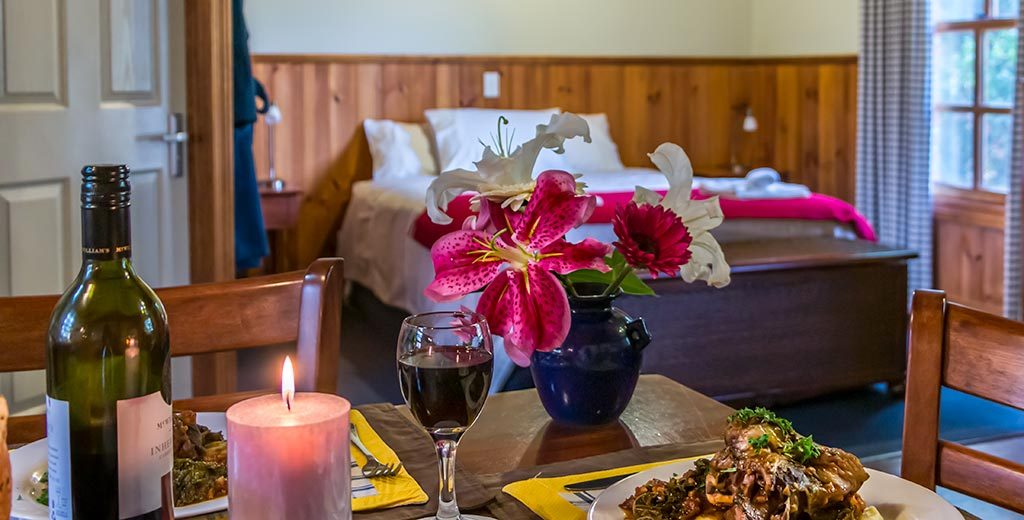 Dinner is Served!
Your romantic winter getaway in Branxholm, North East Tasmania includes two nights in a studio spa cottage with a dinner of freshly-baked bread, winter hot pot and bottle of wine, warming winter pudding and after-dinner chocolate or fudge. Prices start at $520.
Arrive to the comforting aroma of a hotpot casserole and freshly baked bread. On a chilly evening after a hectic day at work (or play), what could be better? Perhaps the steaming spa, cozy fire… ?
Reserve Your Romantic Winter Getaway
Complete this form to request your reservation. Tin Dragon Cottages will respond with your reservation details, including EFT payment instructions. Keep reading, below, to see what is on the menu. Click the button at the bottom of this page, if you want see more about our fabulous studio spa cottages!
What is on the menu?
Winter Hot Pot
Lamb shanks in a herb and red-wine sauce with creamy potato mash, or
Mild coconut chicken curry with steamed rice and hot pickle, or
Mild spicy vegetarian curry with steamed rice and chutney
White (Pinot Gris 2018), or
Red (Pinot Noir 2018 Estate)
Hot Pudding
Delicious and indulgent self-saucing dark chocolate pudding with whipped cream, or
Old-fashioned and comforting spicy apple pudding with whipped cream
Tasmania Fudge or Chocolate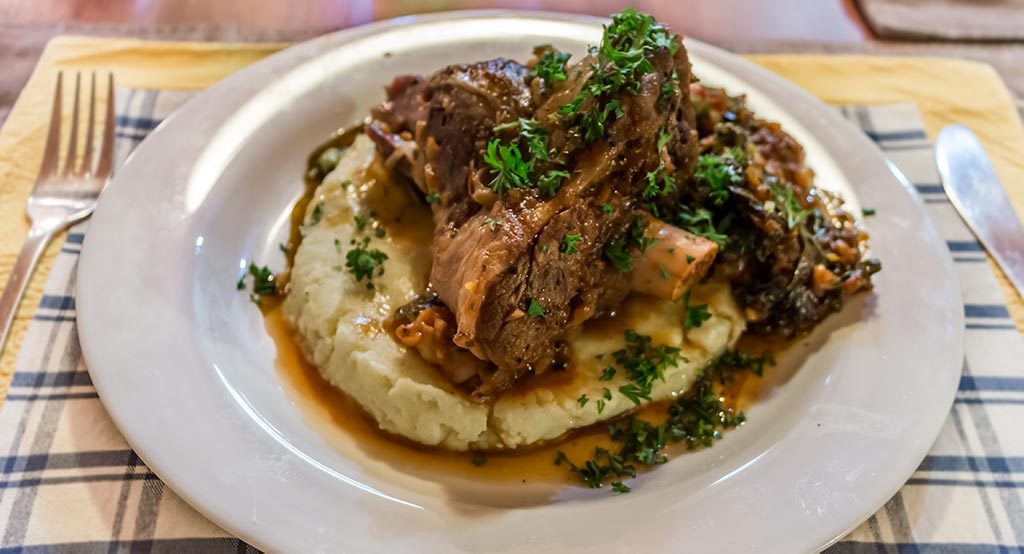 Where is Tin Dragon Cottages?
Address
On the Ringarooma River: 3 Cox's Lane, Branxholm Tas 7261
mob: 0407501137
Ready to Book Now?
Click the Button below. Simply tick the box to order the Winter Warming Special when you reserve any of our studio spa cottages. Let us know your menu preferences in the comment section. You can pay by credit card or Electronic Funds Transfer(EFT).