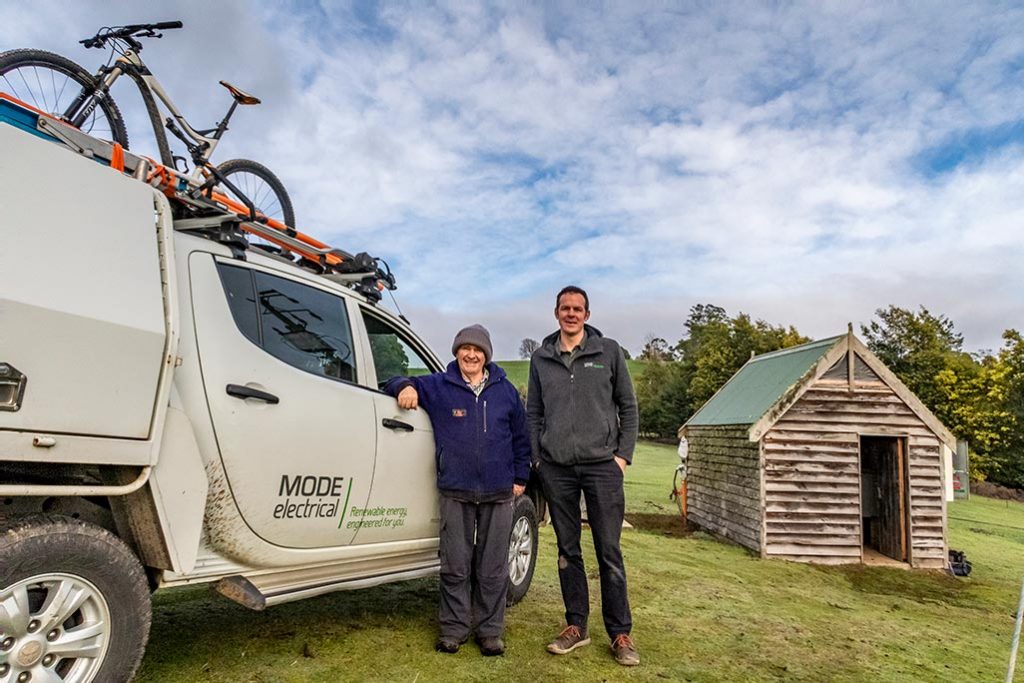 BRANXHOLM, TASMANIA SEPTEMBER 2018—Tin Dragon Trail Cottages have used TEELS finance to secure their power future. TEELS, or the Tasmanian Energy Efficiency Loan Scheme was a joint initiative of the Tasmanian Government, Aurora and Westpac designed to assist small Tasmanian businesses with the purchase of energy-efficient products.
With the expertise of Mode Electrical in Launceston, Christine Booth and Graham Cashion, the owners of Tin Dragon Cottages, have designed the ultimate system for a robust grid-connected energy storage system for the provision of long-term power security to a complex commercial site with a house, workshop, and multiple accommodation units.
Graham says, "Multiple independent power sources in conjunction with a quality, reliable battery storage/backup solution give Tin Dragon Cottages the ability to weather Tasmania's changeable weather and any unexpected events that may disrupt normal power supply."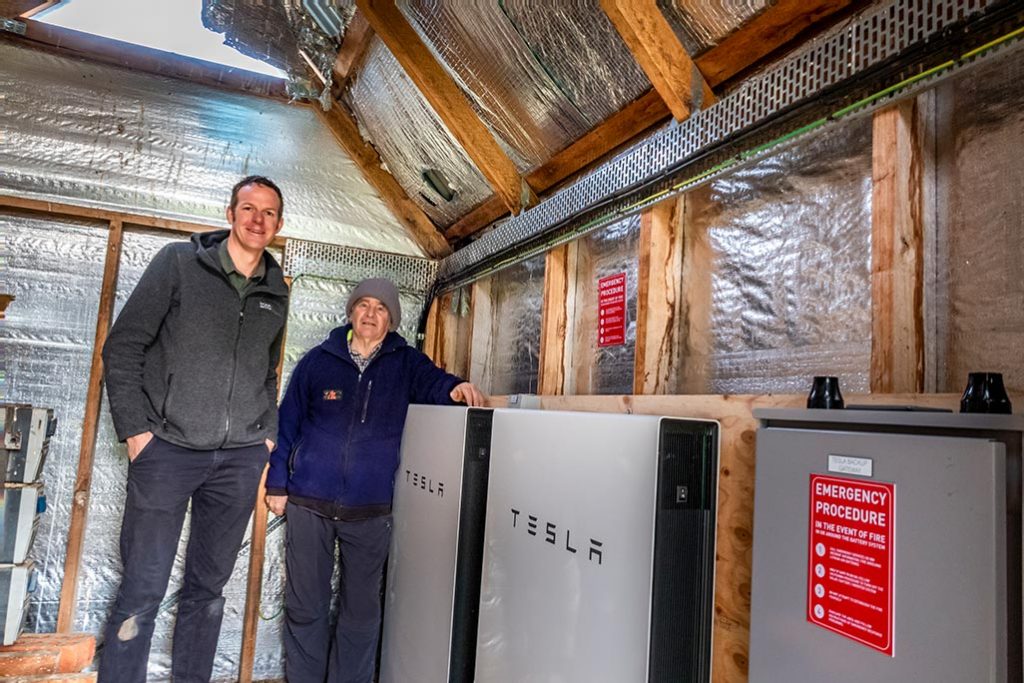 Comprised of a 4.7kW micro-hydro system, 17.5kW of solar PV strategically located around the site as 3 independent solar arrays, and 27kWh battery storage with a UPS back-up to ensure instantaneous backup to selected loads in the event of a grid outage, the system is designed to enable the site to operate independently of the grid, while still retaining the security of grid-connection as a final back-up.
The hydro system generates power 24/7 providing power for load and battery-charging more than half the year. The Solar PV is arranged to continue charging the battery during a grid outage, enabling the battery & backup unit to remain charged and functional even if the gird were down for prolonged periods of time. The combined power generation is around 50,000kWh per year.
Both hydro and solar power generation supply active loads on site, diverting any excess into 2x Tesla Powerwall battery systems for storage and later use. Once the batteries are full, surplus power is exported to the grid.
When energy demand on site is higher than the combined solar/hydro system can provide (such as during times of inclement weather or high energy demand at night), loads are supplemented by power stored in the batteries. The grid is able to provide extra power only as a last resort.
Christine and Graham are planning an alternate energy workshop on their property in September 2019. Anyone interested in learning more about this system design or microhydro in general can contact Tin Dragon Trail Cottages for more information.