Tin Dragon Cottages owners, Christine and Graham, are delighted to share their recommendations for the best meals, food, brews and wine in their region.
Branxholm
In Branxholm the Imperial Hotel, 5 minutes from Tin Dragon Cottages, provides hearty pub meals. The Tuscan Fox serves good value home-style pizzas at night, Tin Timbers Cafe serves up breakfast most mornings and the Casa Pinocchio serves great Italian meals most evenings, and brunch during the peak season (phone; 0467 868 294). You can also purchase groceries from the IGA supermarket in Branxholm – a short walk from Tin Dragon Cottages.
Derby
Just 10 minutes down the road in Derby you can enjoy breakfast and lunch at Two Doors Down cafe (phone: 0488 463 333) or the Crankit cafe. For evening meals you can choose from The Hub-pizza and beer (phone: 0434 445 809) or the Dorset Hotel.
Bay of Fires
Taking a drive to the fabulous Bay of Fires you can stop for a cool cider at the historic Welborough Hotel, then taste award-winning old-style cheddar at the Pyengana Dairy Farmgate cafe. In St Helens we recommend a visit to East Coast Village Providore (phone: (03) 6376 8922).
Scottsdale
In Scottsdale we recommend you stock up with award-winning pastries at The Cottage Bakery (phone: (03) 6352 2273), try out new rhubarb treats at House of Rhubarb and have a fabulous fresh coffee at Scottsdale Art Gallery Cafe. Why not try out North East Tasmania's newest brew at Little Rivers Brewing Co opposite the Bakery. You can also purchase from a good selection of local tasmanian wines and brews at the Scottsdale Liquor Market (phone: (03) 6352 2411) in King St.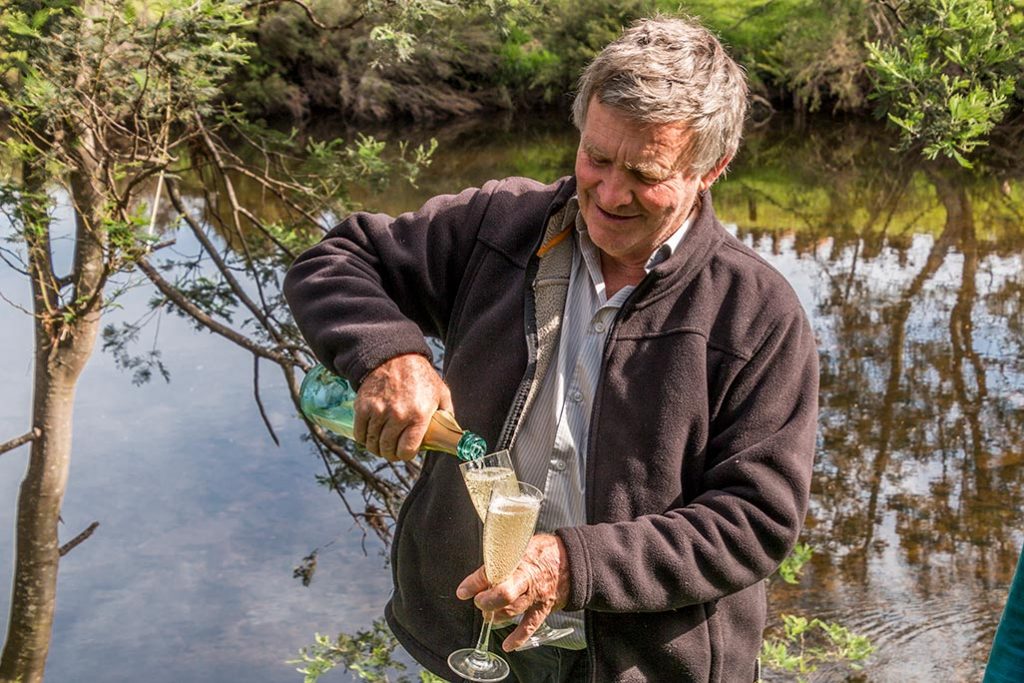 Lebrina Vineyards
Then of course there's all those remarkable cold-climate Tassie wines. The closest vineyards are near Lebrina and Pipers Brook. Our favourite boutique cool climate wines are at Clover Hill and Brook Eden Vineyard at Lebrina.