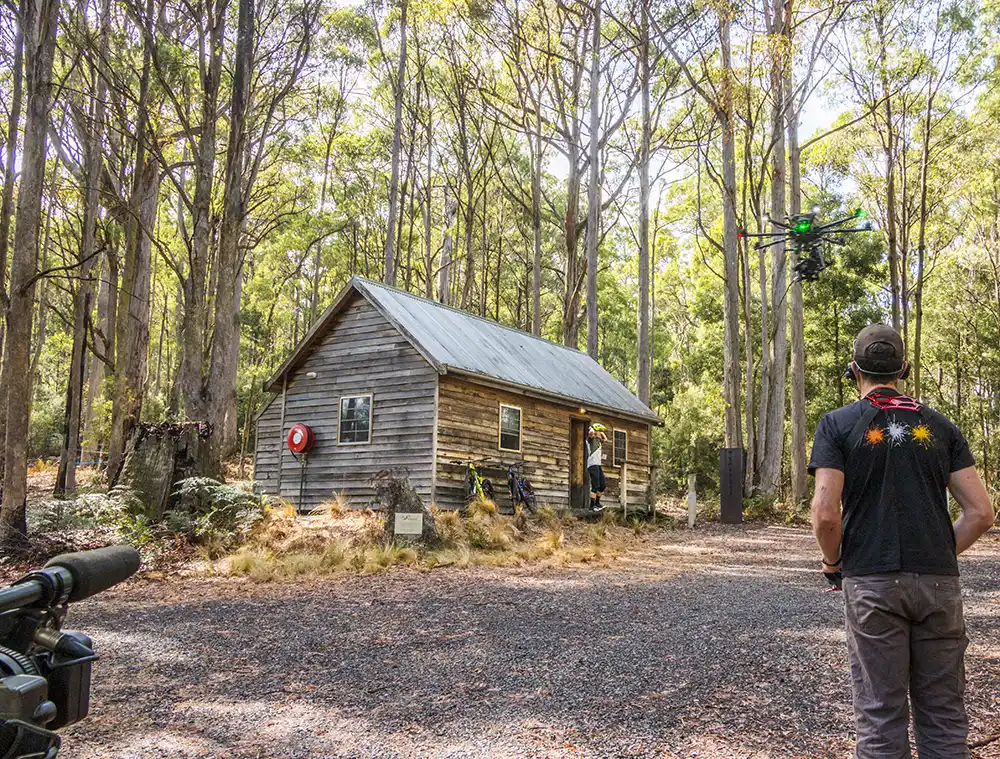 Fully Self Contained Budget Accommodation in Branxholm near Derby, Tasmania
The Settlers hut offers Blue Derby budget accommodation just 8km from the trail head in Derby, Tasmania. This budget Blue Derby accommodation has a well-equipped kitchen and laundry facility, DVD player, a separate bathroom with shower and toilet and a private outdoor BBQ area. It is ideal for a family or small group of up to four friends wanting to explore the area or ride the Blue Derby mountain bike trails. (So much better than camping!) Furthermore the accommodation includes all linen, towels and toiletries. Car parking is immediately next to the hut. Wifi internet is not available, however there is 4G wireless reception for both Optus and Telstra devices.
Please note we have a two-night minimum for reservations during some public holidays year, and three-night minimum over the Christmas to New Year period.
What Food is Included in the Budget Accommodation?
Your hosts provide the basics for a brew of tea or coffee, including both leaf tea and ground coffee with stove-top espresso. There is a convenient IGA grocery store in Branxholm for you to purchase items for the remainder of your stay. You can see where to eat here!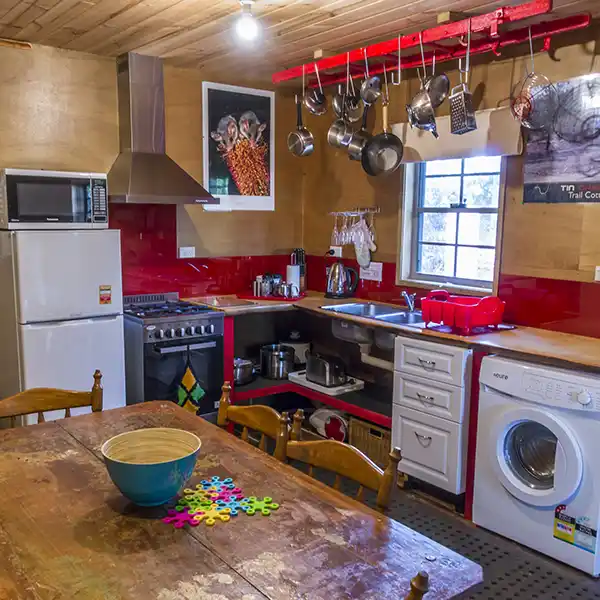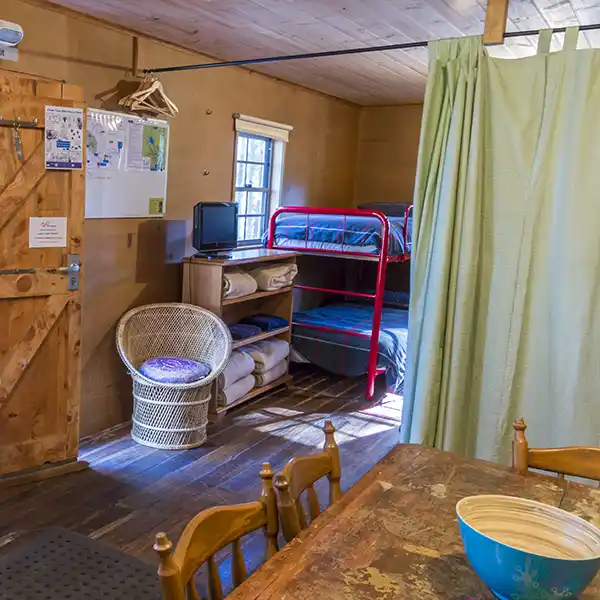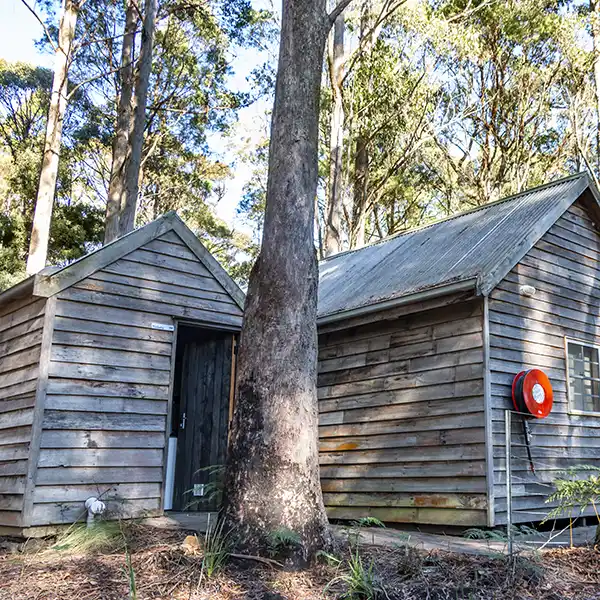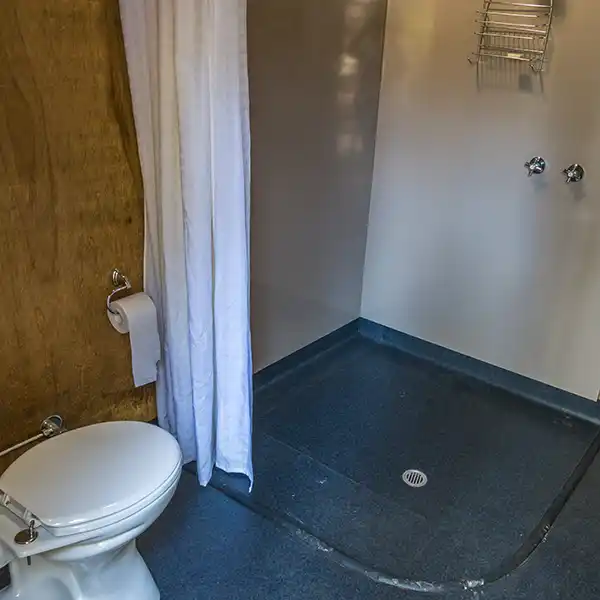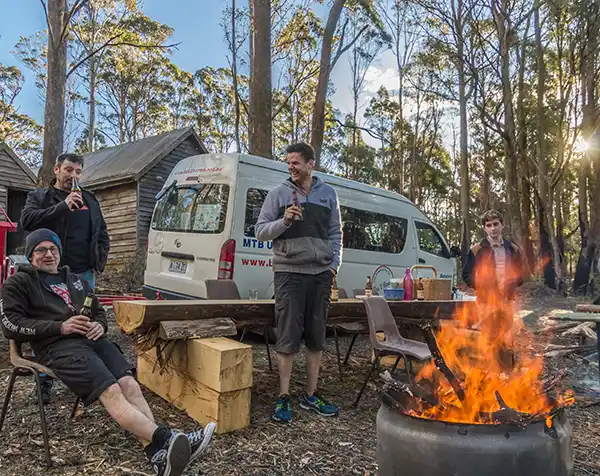 Tin Dragon Cottages