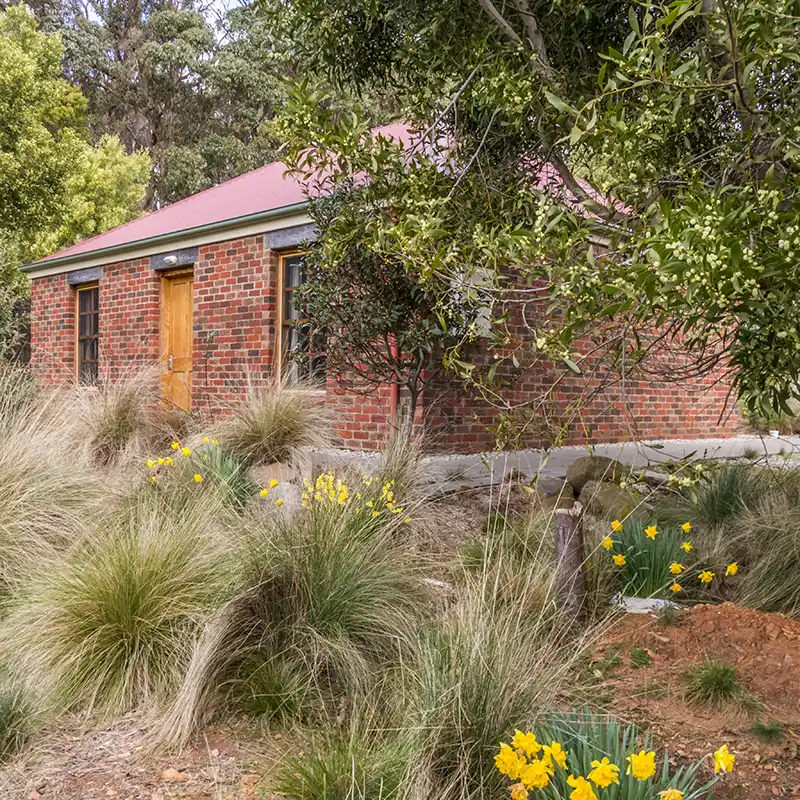 Fully Self Contained Accommodation in Branxholm near Derby,Tasmania
Ah Ping cottage accommodation near Derby has two bedrooms. It is ideal for a small family because it has one queen bed and two single beds. The cottage has a well-equipped kitchen and laundry facility and TV & DVD player in the lounge room. Furthermore it has a separate bathroom with shower and toilet and a private outdoor BBQ area. So, it is just what you are looking for near the Blue Derby mountain bike trails.
All linen, towels and toiletries are included in the cottage. Car parking is immediately next to the cottage. To ensure a relaxing stay, all cottages are non-smoking and free of wifi signals; however there is 4G wireless reception for both Optus and Telstra devices.
Please note we have a two-night minimum for reservations during the year, and three-night minimum over the Christmas to New Year period. However, if you require a one-night reservation please contact us directly. We may be able to accommodate you, but there will be a $30 surcharge for a single-night reservation.
What Food is Included in the Accommodation?
Your hosts provide the basics for a brew of tea or coffee, including both leaf tea and ground coffee with stove-top espresso. There is a convenient IGA grocery store in Branxholm for you to purchase items for the remainder of your stay. You can see where to eat here!
Meet the friendly alpacas at Tin Dragon Cottages
Peaceful views towards the river
Spacious yet cozy interior
Compact but well equipped kitchen
Main bedroom
Second bedroom