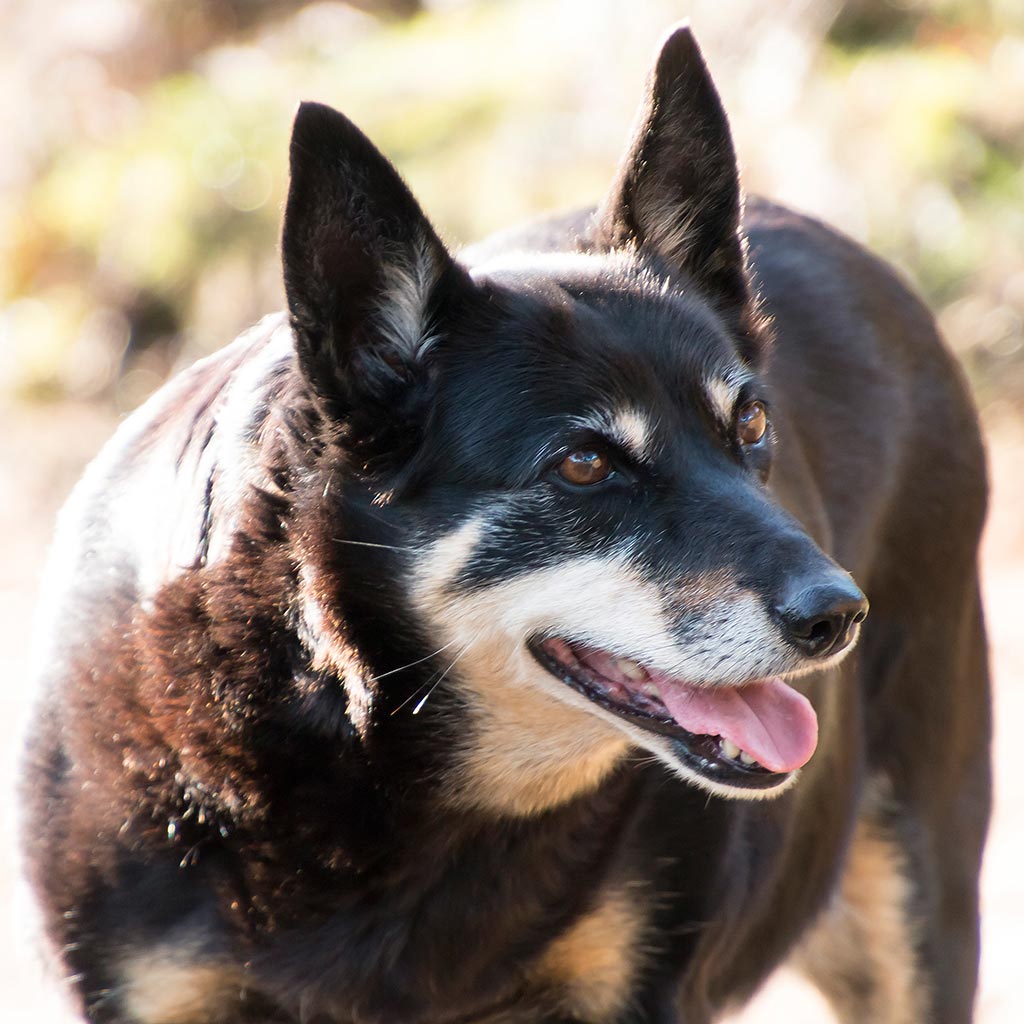 Winter 2016 at Tin Dragon Cottages
My greatest pleasure of the day is a morning walk with Graham and Rusty. Rusty nearly wags her hips off with excitement with the mention of Rusty! Come for a walk! If you have a dog you'll recognise this enthusiasm. So, we head off down our front road alongside the Ringarooma River in Branxholm.
Frosty winter morning

Stepping it Out

Rusty keeping up the pace

Sometimes we see a rabbit and more rarely–a platypus in our dam. But lately we have been accompanied by our herd of alpacas.
Follow the leader

Look at me!
Occasionally Rusty meets up with other dogs taking their owners for a morning walk on our road.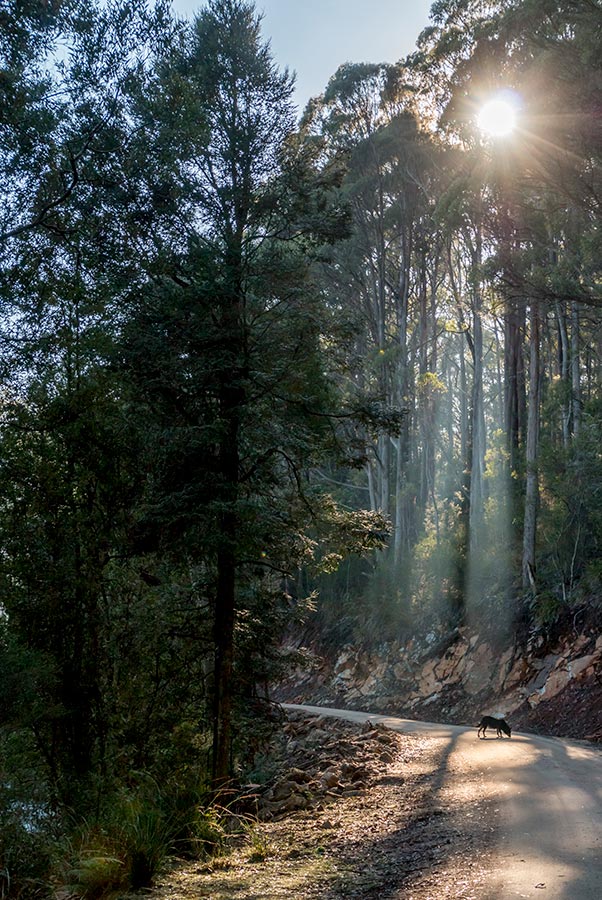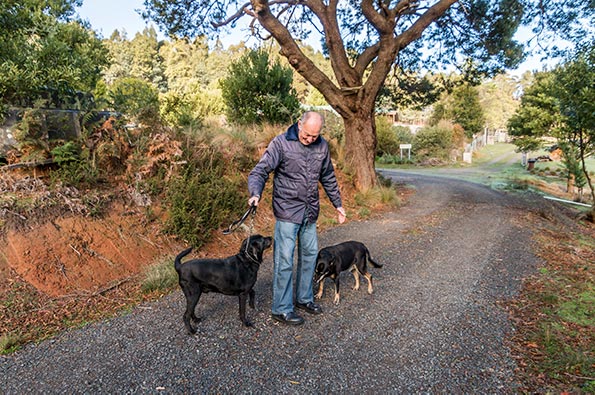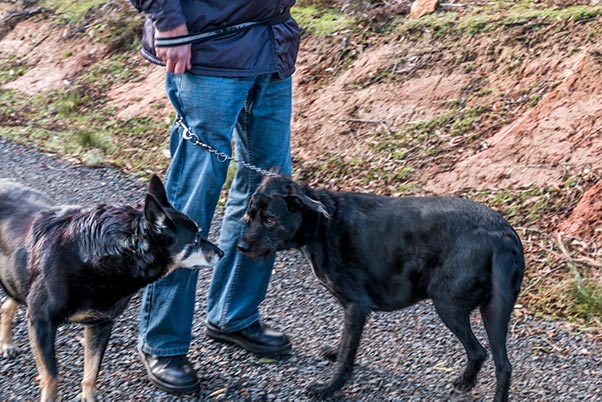 …and most mornings we meet our Branxholm neighbours and their goats.
Always attentive

Have you still got that pesky camera pointing at me?

Caring for the land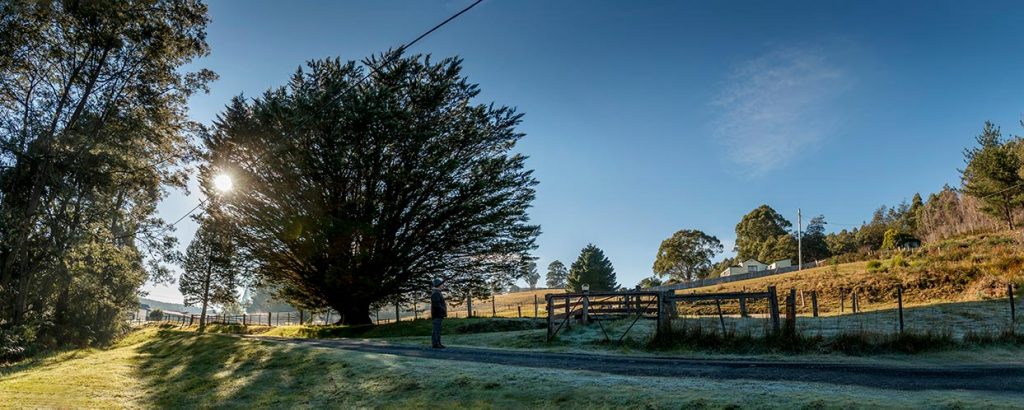 Greeting our neighbour

Betty and Frank

I can see you!
After the walk it's time for a well-earned rest…
Intimate moment

Almost home again
Exhausting!

Time for a rest
This photo essay was first published 13th August 2016 by Christine Booth. Originally published on Blogger, it has been re-posted to the Tin Dragon Cottages blog. Sadly, Rusty the Kelpie died in late 2017. She was about 16 years-old.